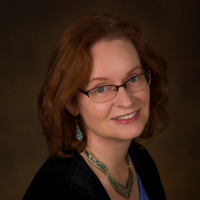 Ellen L. Buikema
Historical Fiction, Teen & Young Adult, Children's, Parenting
Profession

Author, Speaker, Educator
Ellen Buikema is a parent, writer, speaker and educator. She received a M.Ed. specializing in Early Childhood from the University of Illinois in Chicago and has extensive post-graduate work in special education from Northeastern Illinois University. She writes adult nonfiction and fiction for children, sprinkling humor everywhere possible. Ellen is the author of The Adventures of Charlie Chameleon series and Parenting . . . A Work in Progress. She is currently researching materials for her work in progress, The Hobo Code, a YA Historical Fiction.
Video
Charlie's School Days book trailer
Recommended Featured Books
"Man is like an island set in isolation in a fathomless sea enveloped by darkness saying that the loneliness his self knows is so utterly absolute because even he knows not his self completely. "